Sig P320 X Compact Holster Selection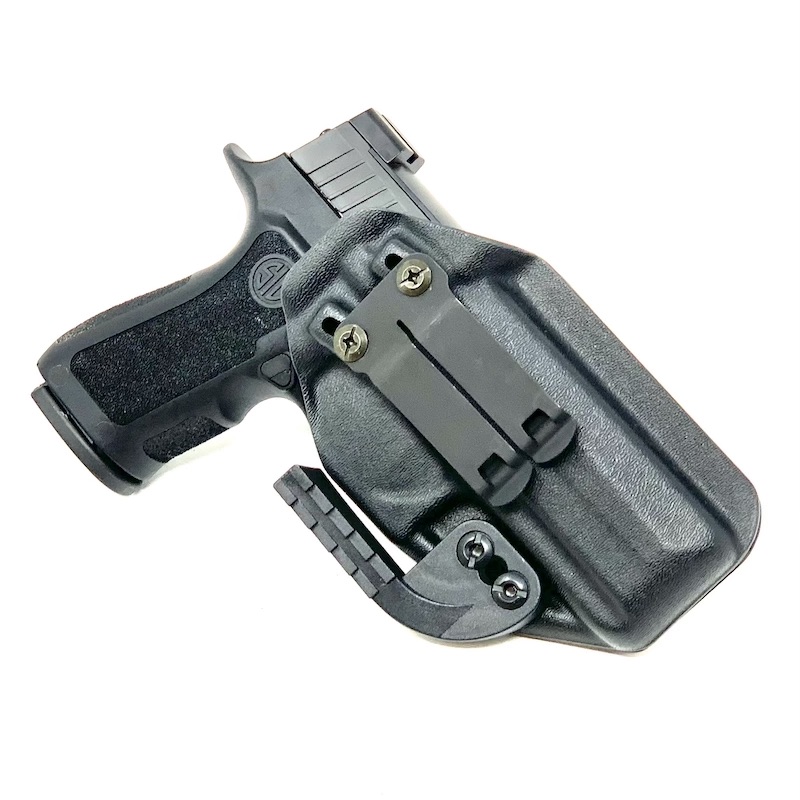 Choosing a Sig P320 X Compact holster for concealed carry will make or break your concealed carry experience. It's important to choose the right holster for your needs. If you're planning to carry the Sig P320 X Compact at appendix you'll want to choose an appendix carry holster that is designed around appendix carry and is comfortable to carry.
Our Singleton Sig P320 Compact/Carry length holster is designed with piping around the bottom of the holster. So, if you're carrying appendix and the holster sits next to your thigh, there won't be sharp pointy points poking into your inner thigh. This is just some of the design feature that makes Harry's Holsters' Singleton appendix holster different from other options on the market.
When carrying appendix, you're definitely going to want a claw unless you're one of the very few body types that don't need it. So, I suggest adding a dark wing to your Sig P320 X Compact holster. A wedge is also a great addition that will provide a little more concealment and help tuck the grip up in closer to the body, while also providing more comfort.
I don't carry appendix without a wedge because a wedge just makes it so much more comfortable especially on those long drives. When carrying the gun at four o'clock, you'll just want to run the Singleton with a basic clip.
You don't need any other accessories on the gun for that position and the holster is very well rounded at the edges, really making things more comfortable. The Sig P320 X Compact holster clip itself is mounted using square nuts. So, it's a lot easier to install the hardware and uninstall it than the traditional round nuts which have nothing to index off of inside the holster.
Sig P320 X Compact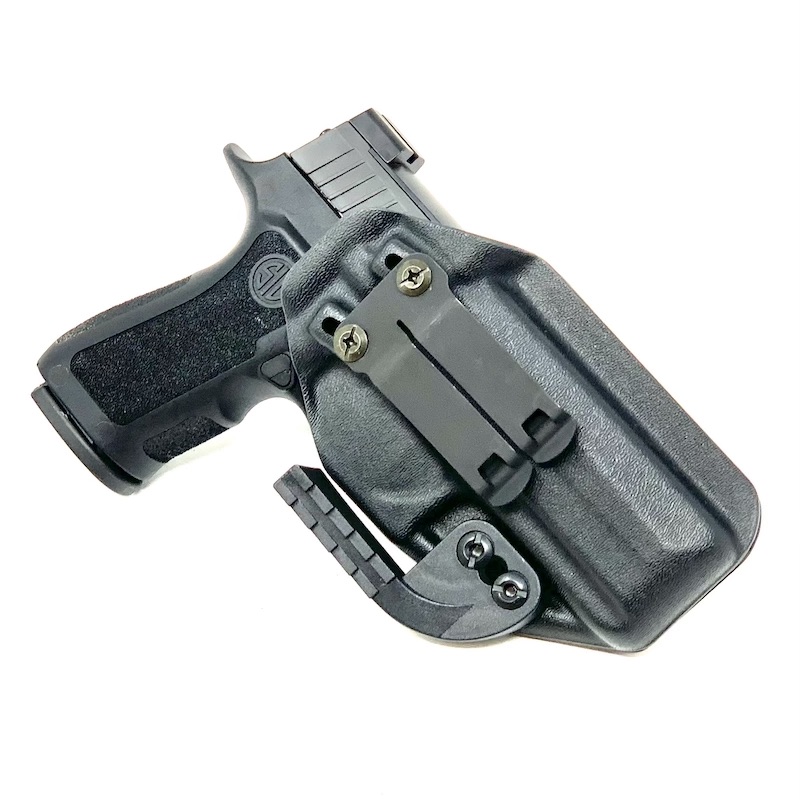 ACTION: Striker Fired semiauto
CALIBER: 9mm Luger
MAGAZINE CAPACITY: 15+1
BARREL: 3.6 in.
OAL/HEIGHT/WIDTH: 7/5.31.3 in.
WEIGHT: 25.5 oz.
CONSTRUCTION: Black-Nitride steel slide, Polymer grip module
SIGHTS: Steel; 3 Dot light Siglite Night Sights
TRIGGER: Stiker
PRICE: $1,299
MANUFACTURER: Sig Sauer