Holster Design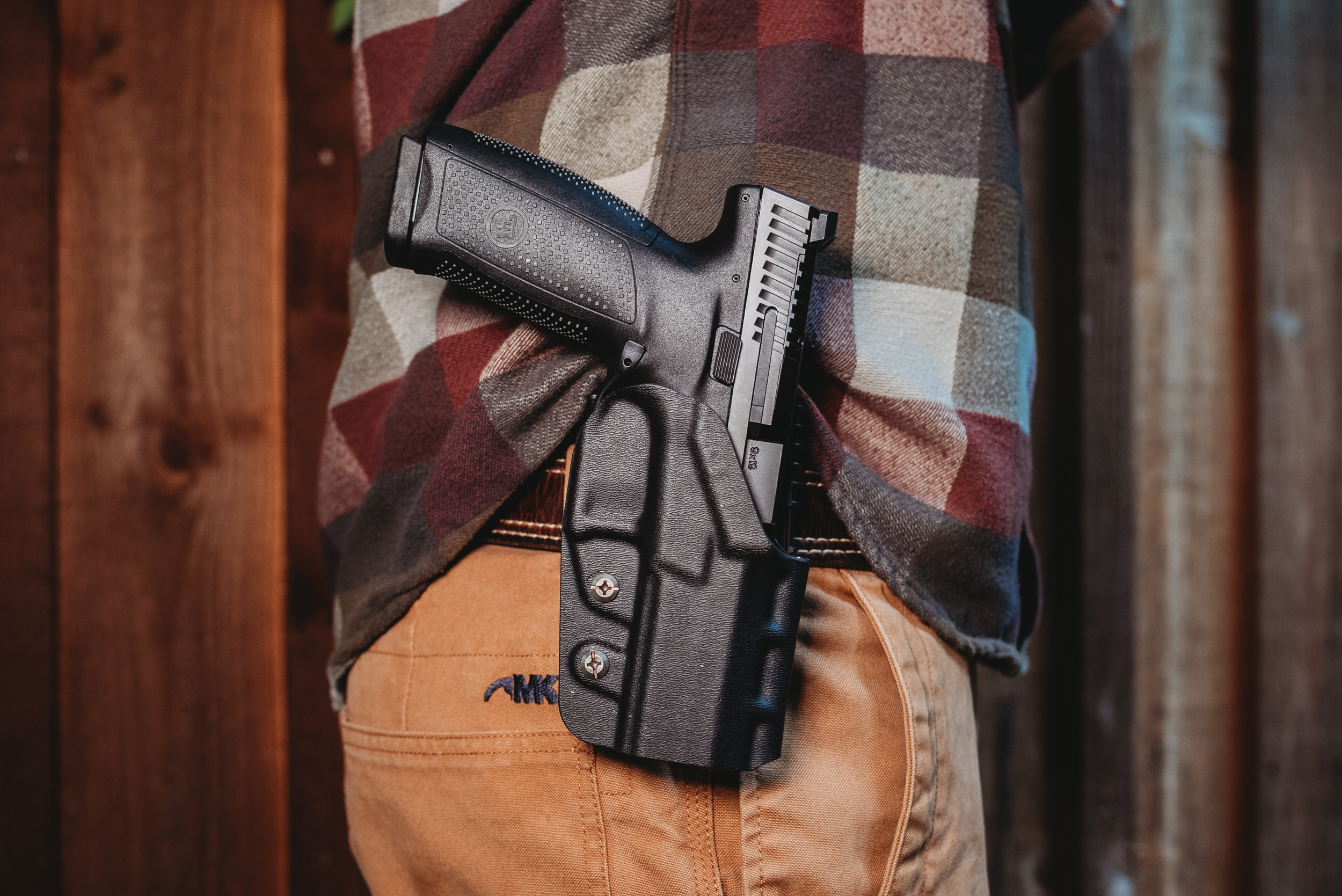 If you're in the market for a CZ P10F holster you're likely looking for an OWB Holster. The CZ P10F has such a large grip that not many will carry it in an IWB Holster. If you plan to carry the P10F in an OWB holster for USPSA or IDPA Competition and a range use Contender is a perfect option.
One thing that can be a pain with holsters is finding that sweet spot in retention. If you like to have a really light draw in some scenarios but don't want to worry about the gun falling out of the holster you can add a turbo prop to your contender holster. The Turbo Prop allows you to adjust the retention on your CZ P10F holster without tools while it's on your belt. So if you're doing tactical training and want to keep to good solid retention you can but if you want to loosen so you can have the slightest advantage in a competition you can do that as well.
A great feature of our OWB CZ P10F holster is the flared mouth for easier insertion. The flared mouth on the contender is gradually flared unlike most other holsters so it's gradually guiding your gun back into the holster very quickly. The CZ P10F holster is designed with a universal mounting system to accept multiple mounts.
If you're using the CZ P10F for plinking or want a holster that you can put on and take off quickly you'll want to try out our Contender holster. The great thing about our contender is that you can easily turn it into a CZ P10F paddle holster due to the versatile mounting system on the back of the holster. If you're looking for a more secure mount you can add an X lock or Tek Lok to the holster. The Contender also accepts the Safariland QLS fork system. The Safariland QLS system allows you to quickly take a holster off of your belt and replace it with another holster that has the same fork mounted on it.
The Contender is also compatible with the Boss hanger and the Turbo Drop. These belt mounting systems are popular in USPSA due to how rigid they make the connection between the belt and the holster. If you set your CZ P10F holster up on a competition belt with a Turbo Drop and a Turbo Prop you'll be very happy with the results.
CZ P10F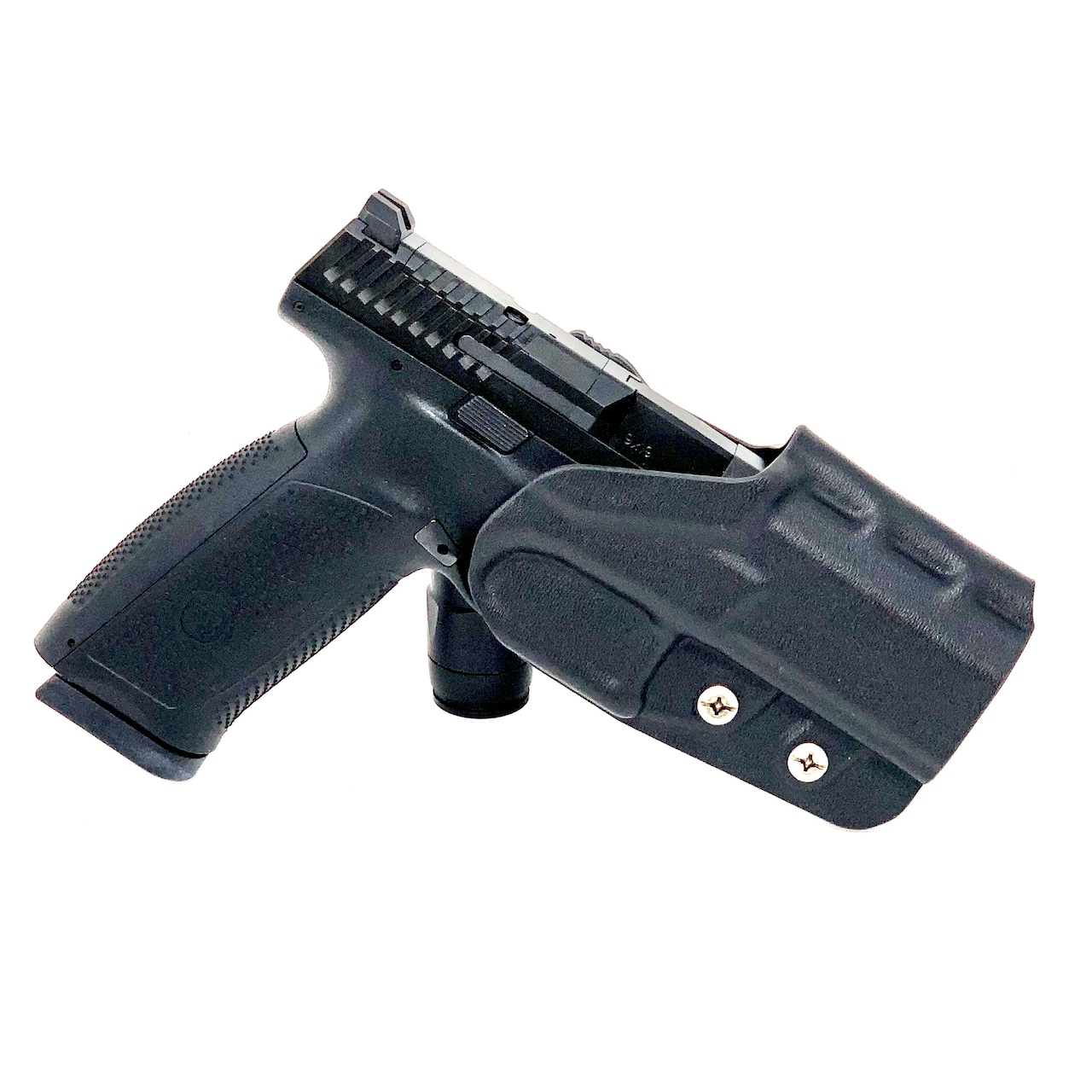 ACTION: Striker Fired
CALIBER: 9mm Luger
MAGAZINE CAPACITY: 19+1
BARREL: 4.5 in.
OAL/HEIGHT/WIDTH: 8/Unavailable/1.26 in.
WEIGHT: 28.2 oz.
CONSTRUCTION: Polymer Frame, Steel Slide
SIGHTS: Front Orange Night Sight with Black Steel Rear
TRIGGER: Striker
PRICE: $590
MANUFACTURER: CZ-USA