Holsters
If you're looking to add an IWB CZ P01 Omega holster to your collection, then you'll want to take a look at our Singleton holster. The Infiltrators feature a Discreet Carry Concepts MonoBlock. It pairs perfectly with the CZ P-01 Omega. The CZ P-01 Omega is an old-school style gun and the Infiltrator features a Discreet Carry Concepts MonoBlock, which is a metal clip with a parkerized looking finish that perfectly matches the character of the firearm.
The Singleton CZ P01 Omega holster has fixed retention so you won't have to worry about losing it. The infiltrator is a fixed retention holster that keeps your gun secure whether you're carrying it appendix or at three to four o'clock. The design is also ambidextrous so you could technically carry your CZ P01 Omega holster in the nine to seven o'clock position as well.
CZ P01 Omega Appendix Holster
If you're carrying a CZ P01 Omega appendix holster, I would strongly suggest that you add a claw and a wedge to your CZ P-01 Omega holster. The reason for this is the claw works really well to bring the grip of the gun tighter into your body using pressure from your belt. The wedge will work really well to push the muzzle out away from your body and the entire top of the gun into your body.
The reason the wedge is advised is most of the gun's weight is sitting above the beltline with roughly half the slide and the magazine sitting above the beltline. All that weight wants to tip away from the body due to gravity. A wedge helps counteract all that weight and helps fight gravity. Read our articles on both a concealment claw and wedge.
CZ P01 Omega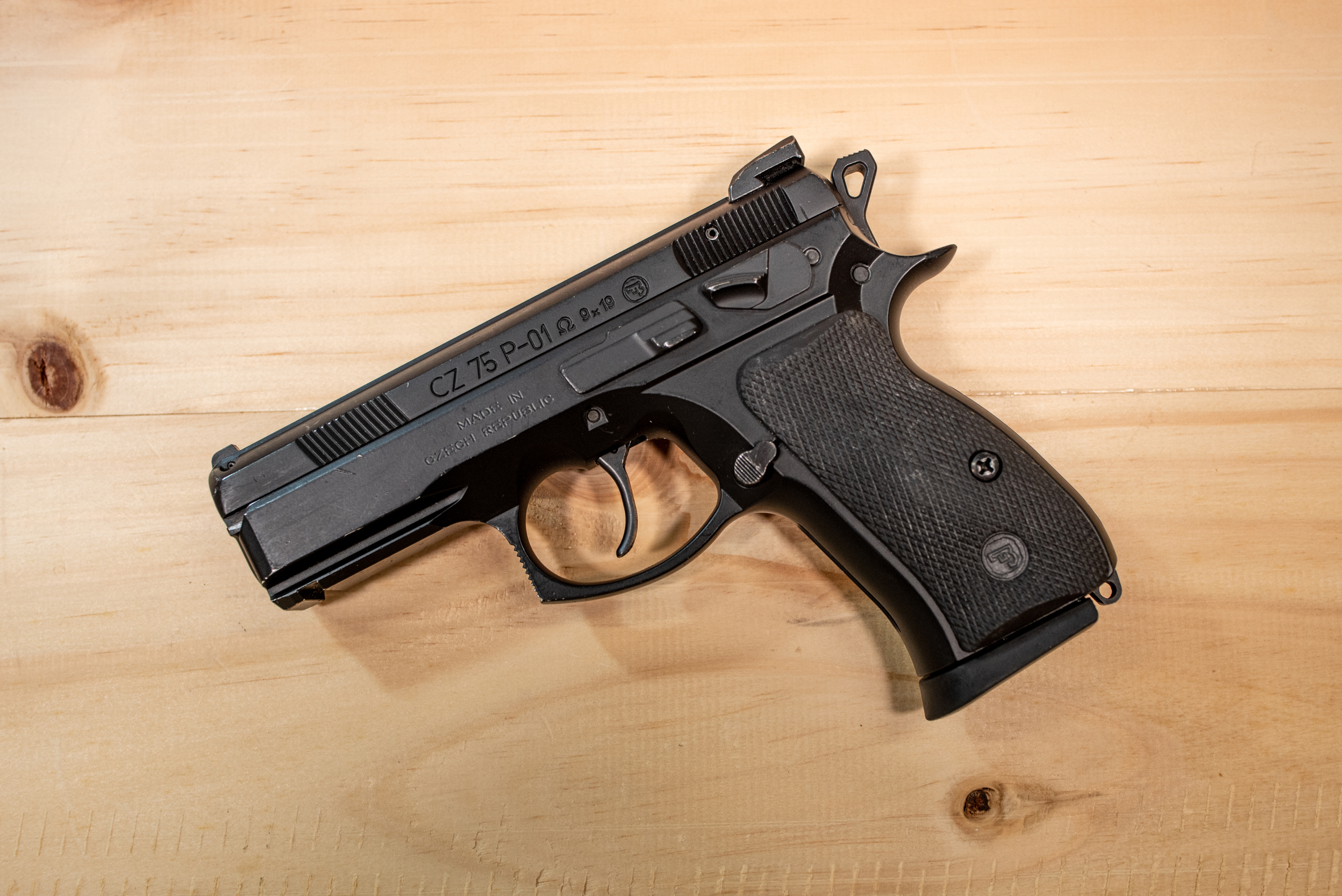 ACTION: DA/SA semiauto
CALIBER: 9mm Luger
MAGAZINE CAPACITY: 14+1
BARREL: 3.75 in.
OAL/HEIGHT/WIDTH: 7.2/5.03/1.38 in.
WEIGHT: 28.1 oz.
CONSTRUCTION: Steel Slide Alloy Frame
GRIPS: Rubber
SIGHTS: Steel 3 Dot
SAFETIES: ambidextrous manual thumb (Optional)
PRICE: $646.00
MANUFACTURER: CZ-USA